A meal at Per Se, New York. Click for details.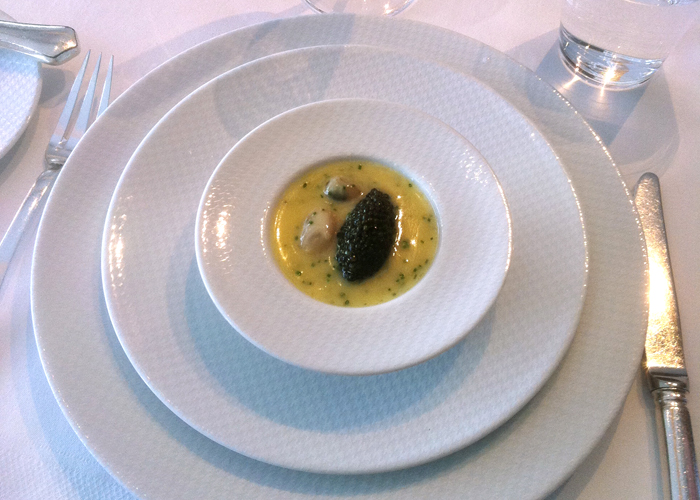 "OYSTERS AND PEARLS", "Sabayon" of Pearl Tapioca with Island Creek Oysters and Sterling White Sturgeon Caviar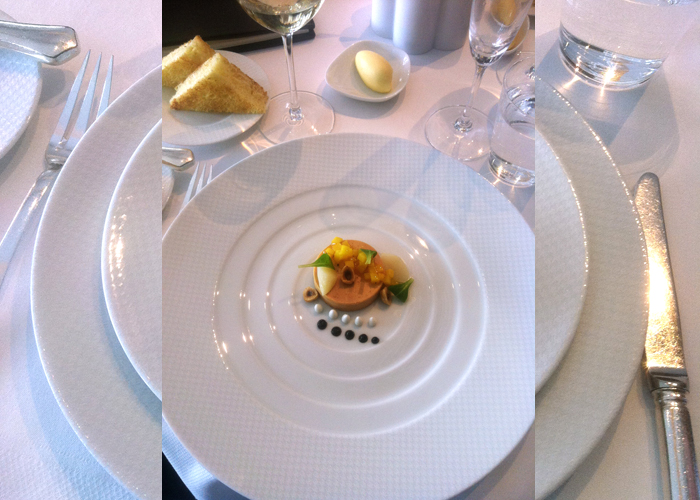 "TORCHON" OF ÉLEVAGES PÉRIGORD MOULARD DUCK FOIS GRAS, Sunchoke Relish, Piedmont Hazelnuts, Whipped Yogurt and Black Winter Truffle Purée
HERB ROASTED CHATHAM BAY COD, Buttenut Squash, Crispy Sage, Black Trumpet Mushrooms and Pumkin Seed Vinaigrette
BUTTER POACHED NOVA SCOTIA LOBSTER, Garlic Melba, Radishes, Romaine Lettuce, Anchoiade Mousseline and Aged Sherry Vinegar
ALL DAY BRAISED SALMON CREEK FARM'S PORK BELLY, Chestnut Confit, Compressed Bartlett Pears, Savoy Cabbage and Pork Jus
SNAKE RIVER FARMS "CALOTTE DE BOEUF", "Pomme de Terre au Persil," Hakurei Turnips, Glazed Young Onions and "Sauce Bordelaise"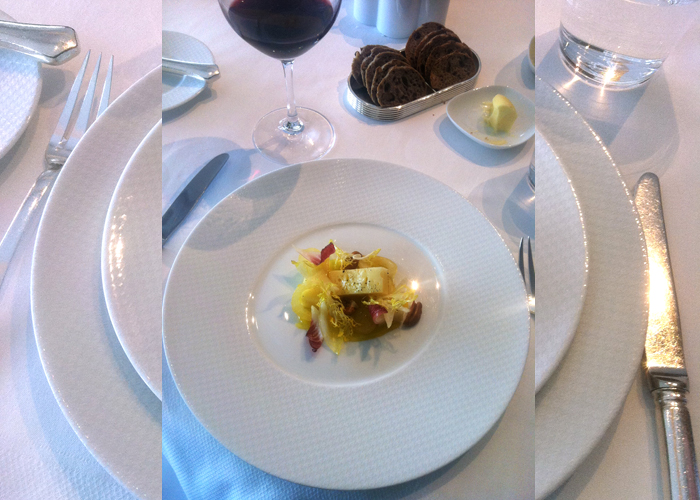 "PUITS D'ASTIER", Chicory Salad, pearson Farm's Pecans, Honeycrisp Apples And Olio Verde Olive Oil Emulsion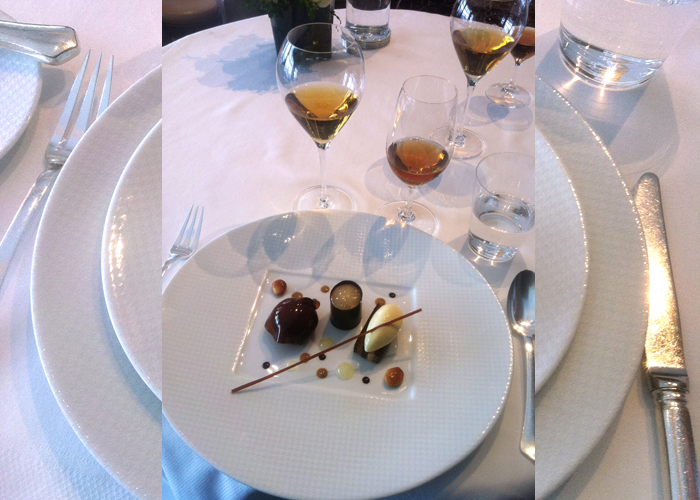 "OPERA", Candied Marcona Almonds, Manjari Chocolate Mousse, Almond Ice Cream and "Whiskey Tonic"
"FLORIDA COCKTAIL", Ruby Grapefruit "Biscuit," Buddha's Hand Soda, Candied Cara Cara Oranges and Okinawa Brown Sugar Ice Cream
"MIGNARDISES"
"COFFE AND DONUTS"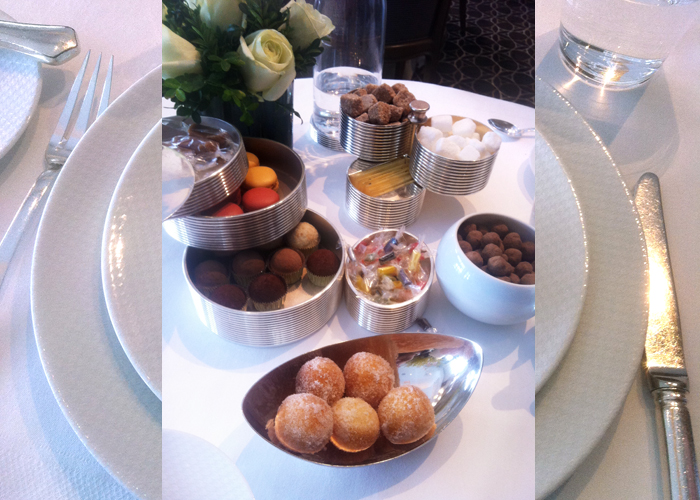 "MACARONS, TRUFFLES, HAND SPUN SUGAR CANDY"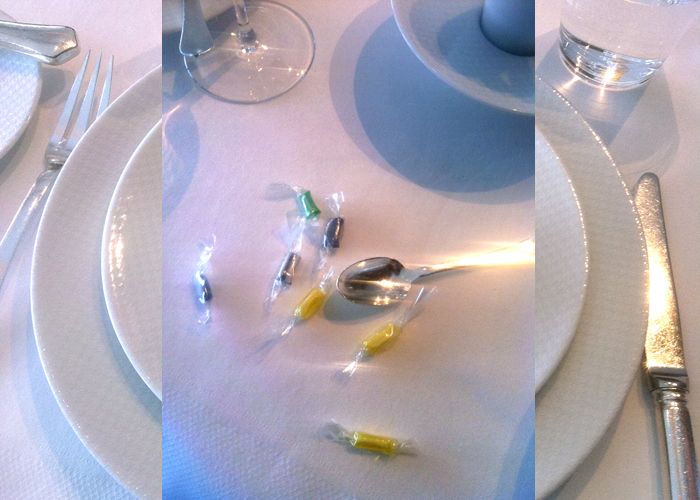 "HAND SPUN SUGAR CANDY". Photography by The American Chef.