The Joys of Storytelling. Interview with Robin Meason
By Philippe Pourhashemi
With the endless flow of images and information landing on our phones and our desks – as well as other devices – the job of a fashion PR in 2019 sounds like a complete nightmare. How do you manage Instagram, Facebook, blogs, magazines, websites, retail platforms and influencers all at once? 20 years ago, the fashion industry was a much smaller group ruled by the elite. Trends were dictated by retailers and a clique of editors who could make or break a designer's career. Today, the landscape is wider and much more fragmented, with power coming from all angles. Consumers have become trendsetters and designers no longer need to rely on the usual PR formula to make themselves known. They can sell directly to consumers online and use influencers to attract buyers and press, meaning that the visibility ends up being much bigger than through traditional fashion media.
With a career in PR built on the success of young and independent brands, Robin Meason understands the complex nature of today's industry. The Texas native, who moved to Paris in the early 1990s, largely contributed to the global rise and fame of Glenn Martens and Demna Gvasalia, two designers who have – in their own respective ways – defined the Zeitgeist. Meason is a great communicator and a woman who loves storytelling, but she's more instinctive than calculating. She also values craft and authenticity, two key notions that may influence her choice when it comes to collaborating with new brands. We sat down in her new office to discuss the current state of the industry, weaving narratives for brands and why she fell in love with Parisian life.
Tell me about moving from Texas to Paris, which must have been quite a culture shock.
Well, I grew up in a small town in Texas and remember it being quite an isolating experience. Living in that part of the US back then meant you felt fairly removed from reality, as well as the rest of the planet. I guess I was curious and eager to find out more. When I was in high school, the starting point for me was this foreign exchange student who came from Austria and triggered my curiosity toward Europe. We became friends and kept in touch after she left Texas. I remember liking her style and finding her intriguing. She told me that I could visit Paris and stay with her if I wanted, so I decided to go there on a holiday.
When was your first time in France?
I came here for the first time in 1989. I had just graduated and naturally fell in love with the city. The atmosphere and lifestyle were completely different from what I was used to back home and when I returned from France, I pretty much decided I would move to Paris eventually, even though I wasn't sure what I'd be doing there.
Were you always interested in fashion?
I guess I liked clothes more than fashion, even though I remember being quite specific about what I wanted to wear as a teenager. I sort of fell into this industry and realized I liked the people in it. Fashion does involve many other creative spheres and for me it was about asserting your own voice and individuality. Clothes allow us to express who we are and make a statement. This subjective dimension was appealing.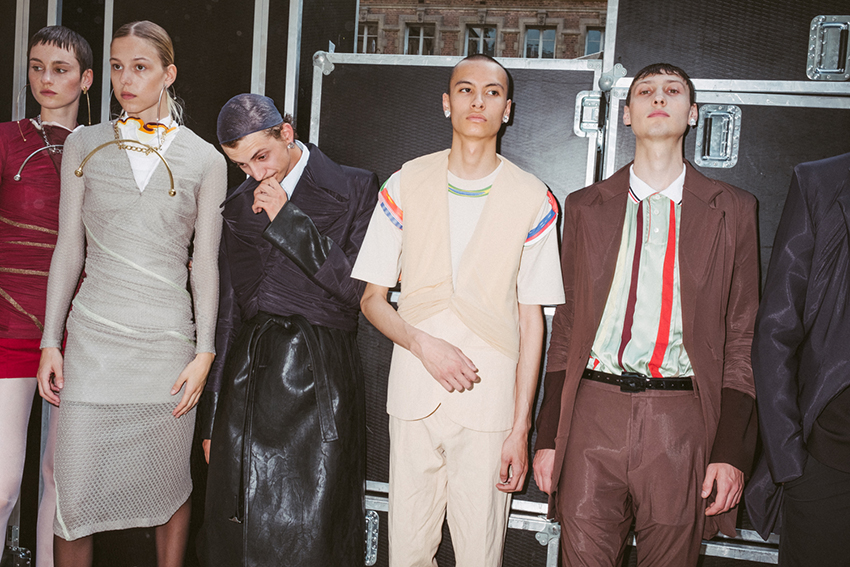 It was quite bold of you to move to a new country without knowing exactly what to expect.
Now that you mention it, I guess it was rather adventurous, but I'm an Aries and tend to act spontaneously. It's probably easier to move now and start a career abroad as there are new technologies and more opportunities. I basically became an au pair in Paris, which allowed me to stay in France. While the kids went to school, I spent afternoons in libraries and museums.
Were you soaking up the Parisian air?
Definitely. There was so much culture to delve into. In the early 1990s, Paris was the temple of the avant-garde for fashion and many foreign brands were showing there. You had Martin Margiela, Helmut Lang and Ann Demeulemeester putting on incredible shows. I remember going to a Jean Colonna show and feeling that I could relate to the honesty of what I saw. It was very inspiring.
Does Paris still hold that special place within the fashion landscape?
I think it does. There's a new generation of designers hailing from Asia and Europe who are keen on showing here, and people still come to Paris to discover new and exciting talents.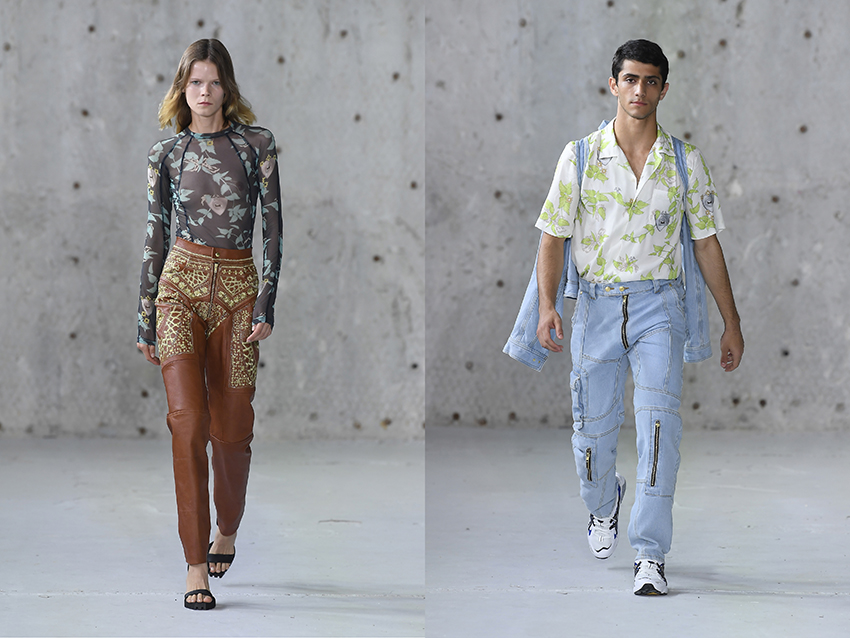 Social media has dramatically changed the industry. How did it affect your job?
Well, you need to be on all fronts nowadays, it's not enough to get great editorials and be interviewed by the press. You need to have a healthy social media following, as well as celebrities and influencers endorsing your brand. PR is much more complex now than it used to be.
Then there is information coming from everywhere, too… As a PR, isn't it your role to control – or at least handle – this flow to defend the interests of your clients?
In the current context, I don't think you can control what happens online. 20 years ago, you didn't have that many channels of information operating at the same time. It's a lot more work in the end. Of course, I advise my clients on how to approach this and elaborate strategies with them, but thinking you can control the Internet is an illusion.
How do you feel about designers reacting to controversies online and making a stance? We had an example of this recently when Simon Porte Jacquemus reacted to criticism coming from Diet Prada.
I'm not sure designers should engage in such conversations and, from a PR point of view, it may have consequences for the brand. I have been in similar situations myself with clients and usually advised them not to react, but – at the end of the day – they are free to do what they want.
What is it that you look for in a designer?
Craft, authenticity and personality. The clothes need to be well-made, innovative and creative. Storytelling is a big part of what I do and every designer is unique. Some come with stronger stories, while others have elements I find interesting. My work is to create their story even when they don't have one.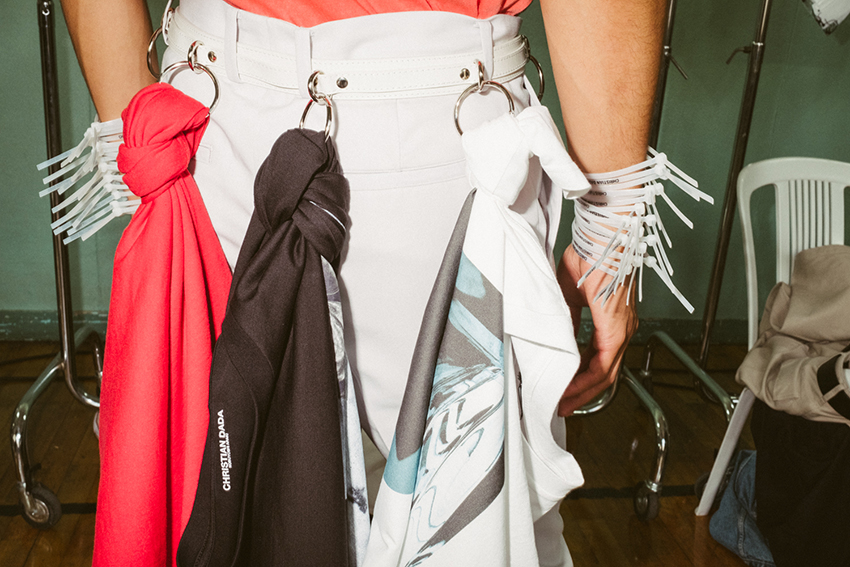 It sometimes feels like the message coming from larger brands is not as powerful or relevant as it used to be. With the pressures of sales and marketing, some designers seem to have lost their point of view. Is it an opportunity for independent brands?
Sure. I think there will always be a market for more confidential brands, especially when the big groups rely mostly on accessories – and not clothes – to make their targets. If you look at Glenn Martens at Y/Project, his garments are incredibly crafted and made with care, featuring special and specific details. It makes the pieces stand out for buyers and press. I also think that independent designers talk to their own communities, which means there's a loyalty developing around the brand.
I sometimes wonder if the clothes have not become the accessory to the accessories.
Yes. It sometimes feels that way.
You launched Ritual Projects – your own PR agency – in 2013 and became known for nurturing upcoming young brands. Would you like to branch out eventually and work for more visible labels?
Yes, I would like to collaborate with more corporate brands one day, as it would be something new and a challenge for me. The problem with younger brands is that they sometimes lack the structure required to be able to succeed. When I meet new designers, I often ask them if they have a business partner, where they are sold and who helps them to grow the business. This sense of reality is very important, because you cannot succeed without the right structure in place.
How are you enjoying your new office by the way?
It's very nice to have a courtyard, even though we had some issues with the Internet and call reception at first. You know what it's like in France; if you want something fixed you have to be very patient.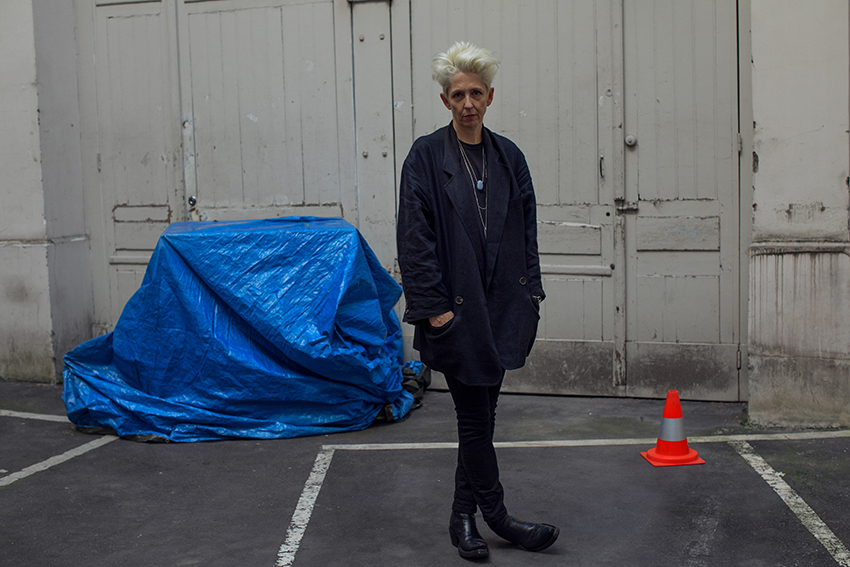 Robin Meason is the founder of Ritual Projects, a PR company representing fashion brands she launched in 2013. Meason was born in Texas, but has worked and lived in Paris since the early 1990s. She recently moved into new offices a few steps away from place de la République.
A fashion writer, consultant and stylist, Philippe Pourhashemi was born in Tehran and grew up in Paris. In 2005, he graduated with a PhD in Cultural Studies. Working as a freelance coach for several brands in Belgium, Germany, Switzerland, Holland and Kazakhstan, he advises designers who sell their collections abroad.